Mounting polyurethane beams to the ceiling

Prepare a small wooden billet in the shape of a wedge. The billet should match the size of the beam you choose.

Drill a hole in the billet in the center and secure it to the ceiling.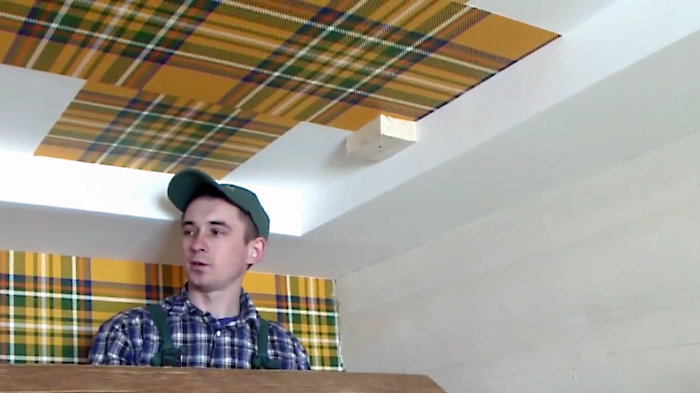 While doing so position the billets every meter.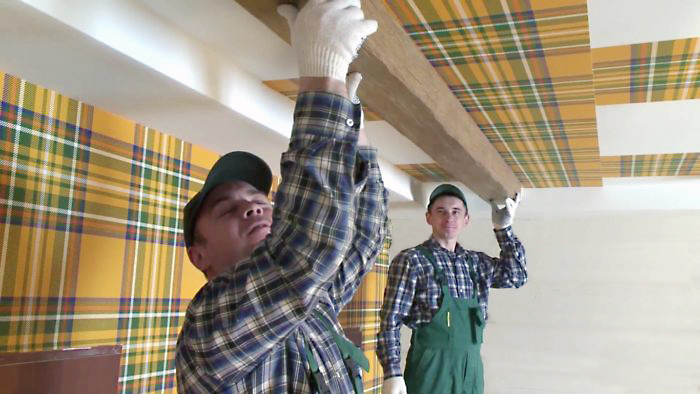 Attach the beam with a self-tapping screw or otherwise to the billet in the middle.